Giving shape to ideas – even the most creative ones – using the oldest building material ever: wood. Idee & Parquet has been doing this for over half a century.
A contemporary vision that has always allowed the historic company to create customised floors and coverings through the selection and use of the best woods.
Direct control of the main processing phases, combined with a skilful mix of technique, experience and craftsmanship guarantees the enhancement of tailor-made projects that are ever new and challenging.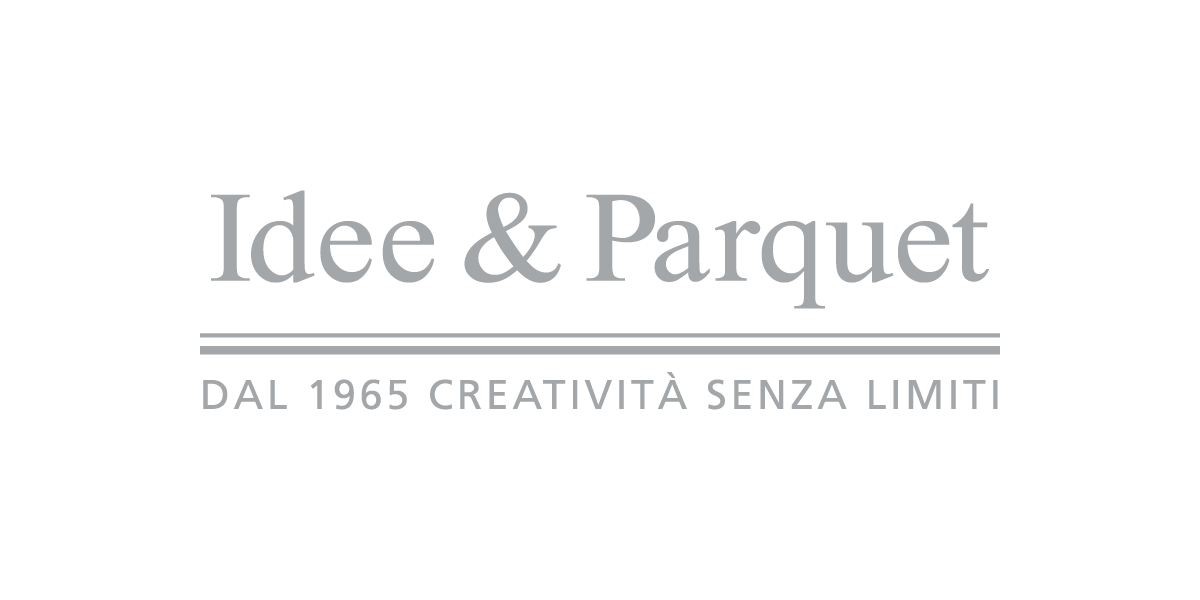 Idee & Parquet creates floors in innovative formats and hand-decorated wooden rugs, experiments with particular techniques and colours, and proposes objects and coverings in various types of recycled materials.
A multifaceted offer, the result of the Sacchetti family's passion for wood and the tenacity that characterises a brand that has already left its mark on the world of parquet.
Wood is, by its very nature, alive and constantly evolving: its processing requires skill, experience and intuition. Each Idee & Parquet creation is unique starting its journey with the choice of material, continuing with the processing of the surface and culminating in the most suitable decoration.
Identifying the right product based on each customer's requirements: Wood types, the thickness of the floor, the composition of the backing or use of hardwood and the choice of the ideal size are all variables that Idee & Parquet handles routinely. The selection of the raw materials and the scrupulous verification of the technical characteristics are fundamental when starting production of an item which, when fininshed, will be quite unique.
Everything is inspired by the territorysurrounding the company, notably populated by talents and excellences over time: Guido d'Arezzo, inventor of musical notes, Francesco Petrarch, writer, poet and philosopher, Giorgio Vasari, painter, architect and art historian. Idee & Parquet, inspired by this excellence for its range of products, combining art as references for its collections immediately seemed perfect; hence the name Chimera, for the boards in various sizes , La Pieve for the classic designs, Lancia d'Oro for inlays of wood in wood or of wood and various materials, Pratovecchio for 1st and 2nd patina reclaimed wood, Piazza Grande for outdoor use, Legno Divino for unique creations made from original French oak barrels.
Request more information about this brand